Part 2 of our examination of Humor.
We interrupt our usual course of discussion to tackle a timely subject. Namely, how does one enact the Virtues in a time of global pandemic. How we act and react during adversity says a great deal about our true character.
This episode is an exercise that we use to examine different aspects of Chivalry. The idea that certain 'Elemental Virtues' can be combined with, or contribute to, other aspects of chivalric virtue allows us to understand these aspects in greater depth. We would love to hear other combinations and explanations in the comments!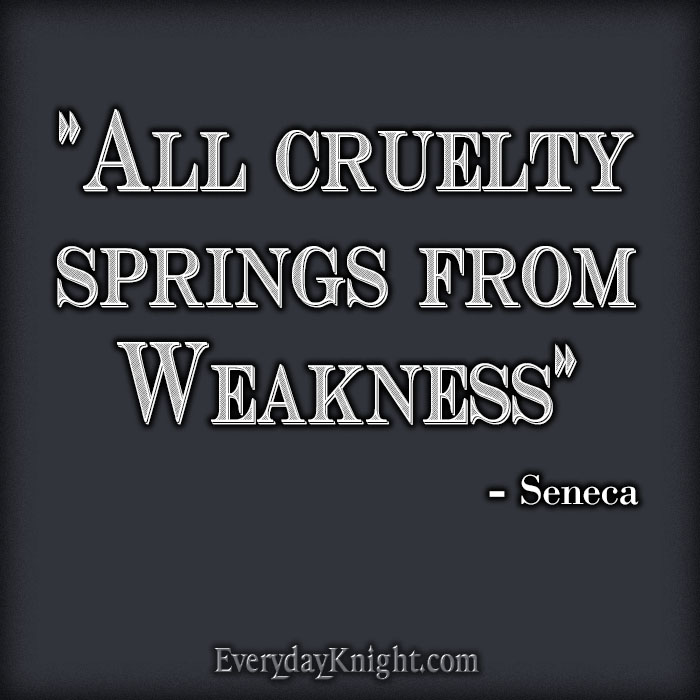 We begin this discussion talking about bizarre weapon design and fanciful fighting styles, most particularly in SCA armored sport combat. But the subject is larger than that, and has to do with respect and perceived shortcuts when acquiring skills.
A lively discussion ensues as we compare different impressions of the meaning and importance of this Virtue. We refer to it as the +1 Virtue, being the composite and masterful practice of all the others.
We recognize Prowess to mean Skill in a given undertaking. Whether it be a martial art, a sport, or a profession. As we often note, this particular virtue is not realized so much in its attainment, as it is in the striving after it. It occurs to us that this Virtue, like some others, is supported by other virtues such as Dilligence and Honesty. We also briefly touch on the dual nature of Renown and Infamy.